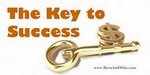 The More You Read the More You Know
Welcome to our Library
Here at Finch we inspire our young readers to continue working on their literacy goals, and to create a life-long love of reading!
Library media curriculum in Pre-Kindergarten introduces the skills and concepts that students will need to be successful in the library media center. Students are introduced to book check out, book care, the parts of the library media center, parts of a book and story elements. In addition, students follow library media center procedures and select books based on their need and reading level.
Children in grades 1st -5th utilize the Renaissance Place Accelerated Reading program. This program makes reading practice more effective for the reader because it helps the reader to differentiate which books to choose, based on her or his current reading level and interest level. After the reader finishes a book, she or he takes the corresponding quiz on the classroom computer.
| | |
| --- | --- |
| Go to AR BookFinder to find book titles based on authors, topics, or titles of books: | |
Library Media Center Hours of Operation
Finch Elementary School Media Center is open from 8:55 a.m. until 2:45 p.m. every school day. Students PreKindergarten-5th grades may visit the library from 8:55 a.m. - 2:45 a.m. each morning to check out books and take tests on the Accelerated Reader program during scheduled times with their class. Faculty members are welcome to browse and pick up materials in person or notify the librarian via note or student messenger.
Scheduling
Students in PreK-5th grade visit the library twice a week on a daily rotation schedule with the other special areas. The students visit to listen to stories, practice library skills and to check out books. The students may check out one book per week or longer if needed.